About Mike DeVries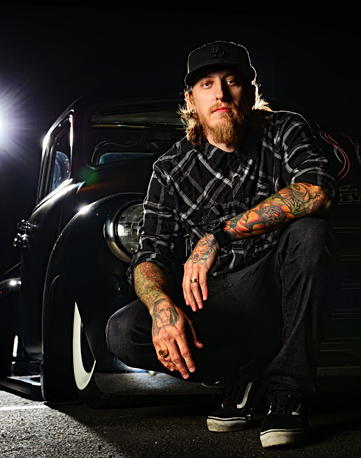 I'm Mike DeVries, born and raised in Southern California's San Fernando Valley.
I started tattooing professionally in 2003. As I progressed as a tattoo artist I soon realized that I found my niche with color realism. Constantly refining and polishing this craft keeps me extremely busy and motivated to climb to the next level. A glimpse through my portfolio reveals my preference for realistic animals, movie characters, gaming themes, detailed eyes and I love tattooing 3d mini realistic tattoos!
In addition to owning and operating MD Tattoo Studio in Northridge, Ca. I keep busy with developing new products such as the latest MD Wipe Outz, Advanced Tattoo Towels. Sterilized tattoo care made for artists and their clients! As well as running Memento Publishing, where we market, publish and sell books that encompass a passion for the artistic lifestyle. Have a book idea? "Contact Me!" Additionally, I'm co-founder of Stencil Stuff, a company that offers Stencil Stuff products that aid artists in achieving the best tattoo results possible including a great tattoo aftercare ointment "Redemption!" Check out MD Tattoo Company where you will find Wipe Outz Tattoo Care Towels, Redemption aftercare ointment, Stencil Stuff products, Memento tattoo books, and other unique tattoo related goods!
Now taking appointments for mini realistic tattoos in color! Shoot me an email!